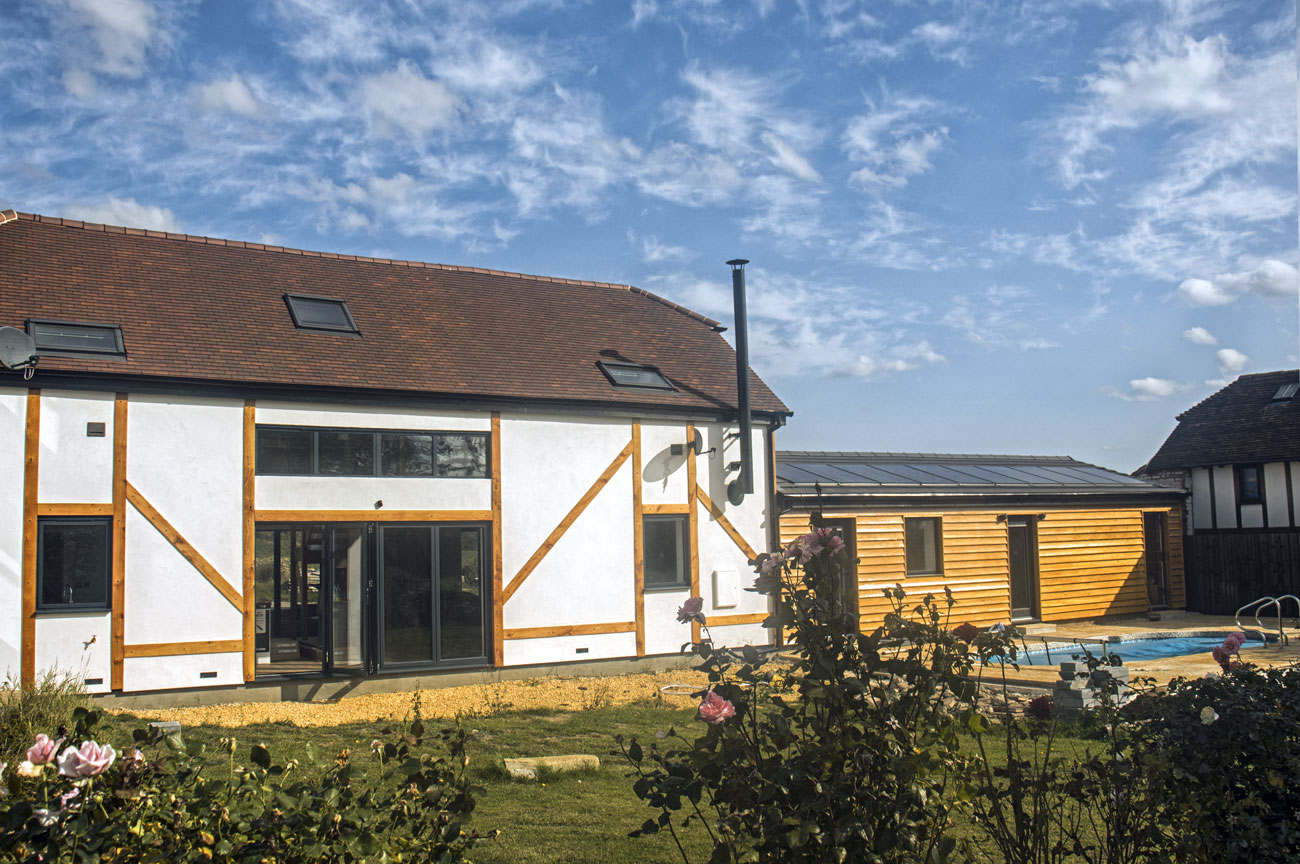 OXSTALLS BARN - EVESHAM

The barn has always been part of the existing farm and the owners have lived there for generations. The family decided to convert the barn into a dwelling and make it their new home. The 
goal was to keep the traditional look whilst making the building energy-efficient at the same time by introducing 
modern technology into the rustic aesthetic of the home. The first and most important challenge was to make the old structure safe, 
we then had to lower the ground level to allow enough headroom to create the bedrooms on the first floor. The design drew inspiration from the existing timber A-frames which are 
now the feature of the project. The internal layout is open plan at the ground floor, the central area has a large opening with an internal balcony to connect the bedrooms a
t each end of the barn on the first floor, allowing more light to fill the building throughout the day.